Research shows that direct exposure to nature, especially water, provides health benefits to children and adults. To The Water Challenge is a virtual fundraising event organized by Inland Seas Education Association (ISEA). During this challenge participants will engage with water, reflect on their experience, and share on social media.
Participants in this event must boat, paddle board, swim, scuba dive, relax, fish, meditate, or do any other activity that is on, in, or near water (e.g., lake, river, pond, fountain, etc.). Registered participants will receive an ISEA multifunctional headwear and qualify for awards. Suttons Bay Bikes is offering participants a 20% discount on rentals during the event when they present their registration receipt.
How to Participate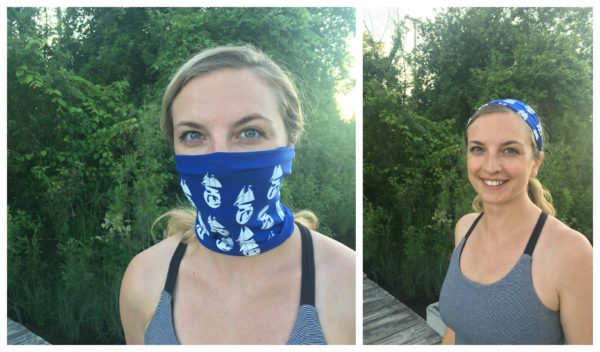 Register: Register online. The cost to participate is $30 for an individual and $50 for a family. Individuals receive one ISEA multifunctional headwear and a family receives two. Every registration supports getting youth on the water for a Schoolship program.
Participate: During the week of July 24-31, get on, in, or near water for 20-30 minutes. Within that time, spend two silent minutes observing your surroundings…the sights, sounds, smells, etc. Please follow social distancing protocol during your event and make sure to take a photo!
Post a Reflection: After your event, post a photo on Facebook or Instagram. To qualify for challenge awards, post must include the following:
A photo – Remember it must be public for us to see it.
Describe what you heard, smelled, saw, or touched during your 2-minute silence.
Share how you help take care of this place.
Include #ISEAtothewater.
Tag @iseaschoolship (Facebook) or @inland_seas_education_assoc (Instagram).
In case you need some inspiration, here are example posts:
Canoeing on __________ was amazing today! As part of the #ISEAtothewater Challenge, I spent two minutes in silence. I heard __________. To care for this place so others can enjoy it, I will __________. You can help me win an award by sharing and liking my photo. @iseaschoolship
As part of the #ISEAtothewater Challenge, I enjoyed 30 minutes of just sitting at my __________ (e.g., pond, creek, fountain, etc.). My favorite part of this activity was __________. I __________ to care for this water. @iseaschoolship
Normally I go to the beach with a bunch of friends. As part of the #ISEAtothewater Challenge, I decided to go alone today and was surprised at what I observed.  ____________ (list what you heard, smelled, touched, saw). This experience has reminded me to care for this water by __________. Like this pic and I could win an award! @inland_seas_education_assoc
Share: Share your post to generate likes and shares. Awards* will be given to those with the most likes, most shares, and most creative photo (as determined by ISEA staff). Single social media posts between July 24-31 will be used to determine awards. Likes and shares will be tabulated on August 3 at 4 pm. Winners will be notified by email and recognized on ISEA's social media.
Most Likes Award: Canoe paddle made in ISEA boat shop
Most Shares Award: Suttons Bay Bikes Beach Basket
Most Creative Photo Award: ISEA swag
Questions about the To the Water Challenge can be directed to isea@schoolship.org.